Promotion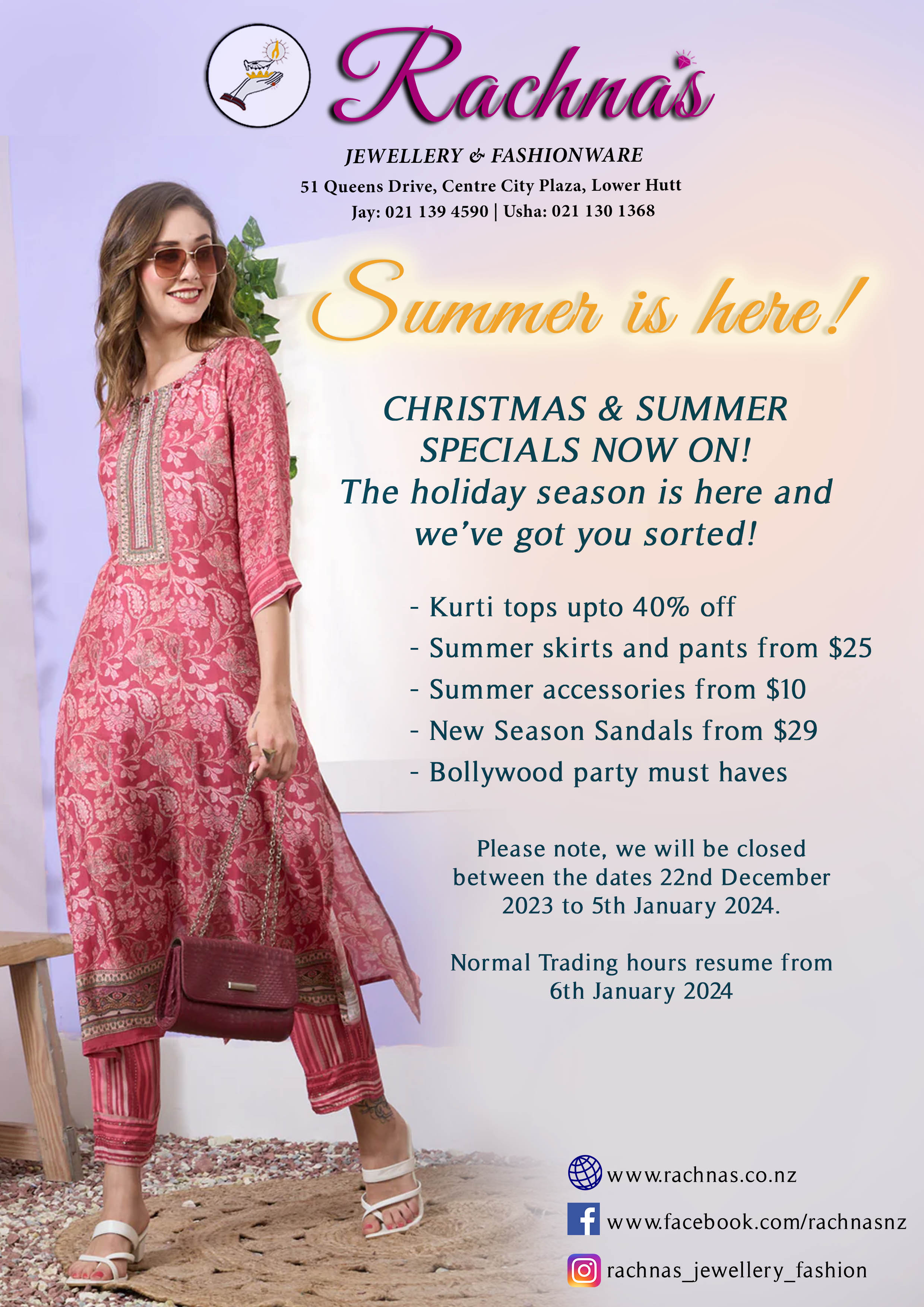 It is a known fact that Gold has continued to be a safe-haven investment and in economic situations like what we are currently going through, the value appreciates. To make it easier for you to navigate through our website, shown below are direct links to the Gold Jewellery items that may be of interest to you.
22ct Gold Chains 22ct Gold Pendants 22ct Gold Earrings 22ct Gold Rings
22ct Gold Nose Studs 22ct Gold Bracelets 22ct Gold Bangles
22ct Gold Necklaces Sets 22ct Gold Necklaces 22ct Gold Mangalsutras
What we offer to you:
Negotiable prices on products displayed on our website. Contact us if you are interested in any items and we'll be happy to work with you.
Personable approach, we are more than happy to visually communicate with you via Phone, WhatsApp, Viber and our social media outlets.
Delivery of items via NZ Couriers which is usually overnight.
We've had excellent experience with our online Sales, especially over this past year, so rest assured that our response to your enquiry will be prompt and our service provided to you will be to your full satisfaction.
Here's a quick link to Fashionwear clothing items –
Sarees, Blouses and Accessories Salwaar Kameez Ladies Kurtis
Ghagra Choli Outfits Men's Kurtas, Kurta sets, etc Boy's & Girl's wear
Be sure to check our website and contact us if you require anything. We will endeavour to keep our website as up to date as possible.
Rachna's Jewellery and Fashionware
Jay: 021 139 4590 | jay@rachnas.co.nz
Dear Valued Clients,
Our Auckland store will now be temporarily closed and our last day of trading will be the 5th July 2020. From then onwards we will be taking online orders and enquiries.
Due to our shop size and health & safety concerns around the supermarket complex building, we have decided to operate online only. This is for a short term measure until we find a suitable location where we believe our customers can feel safe and comfortable to browse around.
We want to find the perfect space to showcase our extensive range, so this may take a bit of time. Please do get in touch with us if you are looking for something in particular, we are still here to service our Auckland customers.
We thank you for your patience and continuous support.
Thanks,
Rachna's Jewellery and Fashionware
Jay: 021 139 4590 | jay@rachnas.co.nz
Trading Hours
In special cases, the showroom may be kept open outside normal hours, but only by prior appointment.
Wellington
Monday - Saturday: 11:00 am - 5:00 pm
Sunday & Public Holidays: 12:00 noon - 5:00 pm
Auckland
Currently closed until further notice
For all inquiries contact:
Usha on 0211301368 or Jayesh on 0211394590
Or Ashika on 0211302414 or reach us via email on jay@rachna.co.nz